Order Dennis Meredith's science thrillers on Amazon!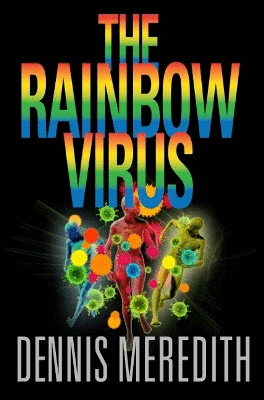 The Neuromorphs
The robots were good. The humans were evil. But then...
The Happy Chip
You're ecstatic! Until you kill yourself.
The Rainbow Virus, Second Edition
It's the weirdest bioterrorism attack ever!
Solomon's Freedom
Can they take his heart if he has a soul?
Solomon's Freedom Young Adult Edition

The Cerulean's Secret
Somebody has Stolen the most beautiful cat in history!
The Cerulean's Secret Young Adult Edition
Wormholes: A Novel
Something is devouring Earth!
Wormholes: A Novel Young Adult Edition

Mythicals
"They're real! Fairies, pixies, trolls, werewolves, ogres..."
Coming soon!
Attack of the Food Zombies
Scientists invents a drug that makes any food addictive. Oh, the horror!
The Czar Bomb
Oligarch bent on revenge unearths a Soviet superbomb...